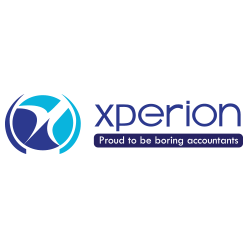 Accountants with a difference. Not your typical accounts. 'Proud to be boring accountants'. Xperion is an accountant firm with a difference.
website design
The client had quite a few requests for the new website, which we were all able to fulfil. In particular, they wanted to emphasise the ethos and people behind their company, as this is central to Xperion and the way their business operates. We accomplished this intention by magnifying their 'promise to you' on the homepage and featuring several photos of their employees throughout the site. Another request from Xperion, which we delivered on, was making their client testimonials a central focus.
xperion.com.au
website development
The website was built using skeleton CSS and WordPress. A key focus of ours during the website development was the blog, as we wanted to ensure the client could efficiently utilise this for years to come. We also setup automatic posting to allow for distribution across all social networks.
xperion.com.au
"I'd like to see that!" video
Surge Media has created two videos for Xperion. The first, is our take on the AFL's famous "I'd like to see that!" advertisement. The fast-paced editing and rock n roll music—not usually associated with an accounting business—is successful in creating memorability and distinguishing their firm from competitors. If you'd like to see it—click the link below.
boring accountant video
Surge Media's second video for Xperion, introduces their company and explains their capabilities. The video utilises motion graphics and a green screen to ensure viewers are engaged from beginning to end. Check it out below.