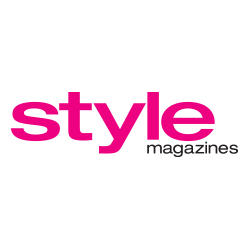 Style Magazines is the premier fashion and lifestyle monthly magazine in Brisbane. With distribution all around the greater Brisbane area, Style Magazines is the source of what's hot and what's on in Brisbane.
March Cover (2016)
Surge Media is proud to be the official video affiliate of Style Magazines and we started off this exciting partnership with a behind the scenes production of their March Cover photo-shoot. The March Edition photo-shoot took place in and around Urban Hotel Brisbane, offering fantastic backdrops fitting with the autumn/winter collection. Surge Media documented the day following closely with the Editor capturing the vibe to give the readers a unique insight into their creation of a cover shoot.
July Cover (2016)
Surge Media was thrilled to partner with Style Magazines once again to shoot a behind-the-scenes video of their July cover shoot. The cover was inspired by Ballet Preljocaj's contemporary retelling of Snow White, which is currently showing at the Queensland Performing Arts Centre (QPAC). The video features a smoke machine and powerful back lighting, which gives the video a dark and mysterious look. We thoroughly enjoyed shooting in the nooks and crannies of QPAC and are looking forward to working with Style Magazines again on future covers.
May Cover (2016)
Shot at Albion Park Raceway, the May cover shoot video explores the Racing Carnival theme of this month's issue. Unlike our previous work for Style Magazines, this video uses text and powerful visual effects to communicate the story. It also uses a black and white colour grade, which effectively captivates the viewer's attention and gives the video a sophisticated, vintage look.
April Cover (2016)
Our partnership continued with a behind-the-scenes video of their April cover shoot. Shot at Vielle Branche—a quaint French café and antique store in Albion—the video features interviews with Westfield stylists. It is accompanied by a contemporary, rock soundtrack and provides an exclusive behind-the-scenes look into the April cover shoot.
September Cover (2016)
Surge Media excitedly partnered with Style Magazines and Indooroopilly Shopping Centre to celebrate the arrival of Spring/Summer fashion. Filmed in a photography studio, this edition brings to life the clothes and accessories needed for a great summer outfit using both the model and flat-lay images.
June Cover (2017)
Heading down to the sandy beaches of Miami, Surge Media partnered once again with Style Magazines and QPAC to produce a the dark, wintery tale of Virginia Woolf. Surge Media utilised the music score and colour grading to inspire a haunting ambience throughout the video.