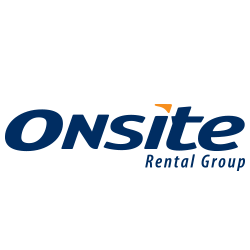 Onsite Rental Group is an Australian-owned private company specialising in the hire and rental of industrial equipment, with over 30 branches nation wide. Onsite's rapidly expanding access fleet has now grown into one of Australia's largest.
Surge Media has been at the forefront of their success—creating design, developing their website and producing all their videos.
Onsite Connect Video
Surge Media has created several engaging, informative and funny videos for our long-time client Onsite. Most recently, we created an innovative video to introduce their new portal, 'Onsite Connect'. With the portal, customers not only have instant access to their equipment on hire, but can also request quotes, extend hire and proof of delivery and pickup, keep track of spend history and other useful data. This project involved multiple shoots, including travelling to Chinchilla. The video also involved extensive motion graphics and 3D animation.
legacy way video
In 2014, Surge Media created a video for Onsite, documenting their involvement in the 1.5 billion dollar Legacy Way tunnel project.  At the height of construction, there were over 200 of Onsite's rental equipment in use, including portable buildings, access equipment, forklifts, generators and more. To illustrate Onsite's instrumental role in the construction of Legacy Way, Surge Media attached a camera to an Onsite truck. As it travelled, it captured multiple pieces of Onsite equipment – This cinematic technique, combined with construction footage and an interview with an Onsite representative, provided the audience with an insight into how Onsite operates as a rental equipment company.
ONSITE On2it
Surge Media collaborated with Onsite once again to produce a video promoting their new ON2it app. ON2it is the latest app from Onsite that makes the delivery and pick-up process easy. The purpose of the video was to promote the ON2it app, illustrate its main benefits and encourage truck drivers to download it. To achieve these aims, we used a humorous and light-hearted approach that features the running catchphrase, 'I'm ON2it!'. We also used animation to clearly and visually explain how the app works.
Website Design
For Onsite's website design, Surge Media wanted to highlight the amazing work Onsite does through their many photos and videos. We achieved this by using thumbnails where we could and creating a design that featured strong images at the top. Iconography was used to illustrate the immense amount of products Onsite has on offer. This made the website both aesthetically pleasing and extremely user-friendly.
onsite.com.au