Queensland Education Leadership Institute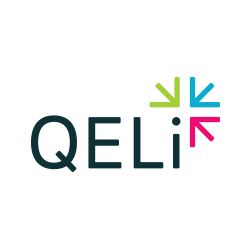 The Queensland Education Leadership Institute (QELi) is an innovative endeavour to provide school leaders with the necessary skills and training to help lead major education reforms.
website design
The design for QELi was commissioned by an external designer. It features a block style parallax homepage, which we incorporated into the backend to create a very flexible homepage. The strong design language allowed us to create a beautiful, colourful and accessible website.
qeli.qld.edu.au
website development
The website was built in WordPress using the roots framework. Roots offered a powerful and easy-to-use build tool and allowed us to use the popular css precompiler, LESS. QELi required integration with a custom CRM . The programs had additional linking with WordPress so we opted to convert json into WordPress posts through a custom build import process. Once imported, people could enrol and purchase courses and the information would be sent back to the CRM for payment.
qeli.qld.edu.au
QELI Educational Video Series
Surge Media created a motion graphics video for QELi to use in their PowerPoint presentations. The video provided teachers with ideas and tips on how to encourage their students to think critically and creatively. To ensure memorability, we presented the information as a 'recipe'. Surge Media also created the PowerPoint presentation and all the graphics associated with it, which included four superheroes, representing the four areas of thinking.