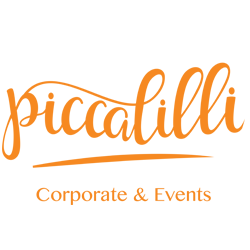 Piccalilli is a fresh, vibrant and professional Brisbane-based catering company. Whether it's a corporate gathering or a special occasion, Piccalilli are committed to provide exceptional, hand prepared cuisine with impeccable service.
Catering Production
To capture Piccalilli doing what they do best, Surge Media followed Piccalilli to some of their catering events to film their exceptional cuisine and the scale of events they cater for. As Piccalilli's staff members are at the heart of the business, Surge Media filming at their headquarters, capturing the exciting behind the scenes of event catering. As opposed to using a voiceover to tell the story, Surge Media let the images and music speak for themselves by using an innovative rock soundtrack the hooks and engages the viewer.
This two-part project
Surge Media was approached by Piccalilli Catering to re-develop and re-design both their website and online store. This two-part project involved adapting our build tool so we could simultaneously generate the style for both the website and online store. This modification saved the client time and money and also created a seamless experience for users changing over from one interface to another. As part of the project Surge Media also restyled the order system to be more contemporary and identifiable with Piccalilli's brand. Another focus in the website design was highlighting Piccalilli's clients. Surge Media achieved this by creating a rotating panel on the bottom of the homepage that features several of their most respected clients' logos.
piccalilli.com.au