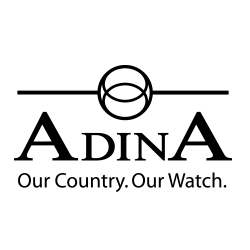 Adina is an Australian watch company that was established in 1971 by watchmaker and current Managing Director, Bob Menzies. They are Australia's only watch brand that designs and assembles its complete watch collection here in Australia.
Oceaneer TVC
Surge Media produced two television commercials for Adina Watches. The respective ads feature a woman or man running frantically on a treadmill as they go 'through life' and have various obstacles thrown their way. This was intended to reflect how Adina watches can handle anything or as the tagline stated: "Adina Oceaneer—For everything life throws at you". There was extensive assistance from the prop and art department, which heightened the video's production value. These ads aired on regional television, proving to be part of a successful campaign. See how Adina watches can handle anything life throws at them in the videos below.
website development
The website is built in the popular ecommerce platform, Magneto. We chose Magneto because it is most commonly used by large shops and has a strong community surrounding it. Later on, we used Magneto's built-in multi country store, which recommends creating a subfolder and using symbolic links to access the same store files—this cut storage needs and made it easy to manage.
adinawatches.com.au
website design
For Adina's logo, Surge Media wanted to create a design that reflected the essence of their brand and what they offer. We achieved this by using a steel finish on the text and emphasising both of the 'A's in 'Adina' to create a symmetrical, elegant and classy logo. For Adina's website, we included a running slideshow featuring high-resolution, close-ups images of their watches to highlight their beauty, style and value. We also created a mobile-friendly website design as mobile shopping has overtaken desktop shopping.
adinawatches.com.au