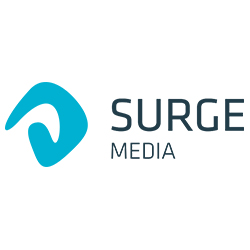 Surge Media is a full-service video production house specialising in strategic and creative video solutions, motion graphics, 2D/3D animation and print/digital design.
We look forward to discussing your marketing strategy to develop outstanding creative productions.
Surge Media
Surge Media are trusted storytellers since 2010. The truth is, we love what we do here at Surge Media. We're passionate about joining forces and building ongoing client relationships. We thrive on human engagement and will go above and beyond to ensure client satisfaction. Video is powerful, more so than ever, so let us guide you through the exciting process of video production.