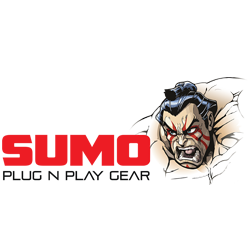 Sumo Boards is a proudly owned Australian business that sells innovative and cost-effective Sumo Jumbo Distribution Boards. The Sumo Boards product range is designed and built in Australia using the highest quality parts and components
logo design
Surge Media's first logo design for Sumo Boards was inspired by traditional Japanese calligraphy to tie in with the ancient art of sumo. By merging the ferocious power of a sumo wrestler with the elegance of Japanese calligraphy, we were able to epitomise what their signature Sumo Distribution Boards are known for: power and beauty.
sumoboards.com.au
pdf brochure design
Surge Media has developed several versions of Sumo's product brochures that have been made available through the Sumo website as a downloadable PDF.
Mailchimp EDM
As part of Sumo's marketing collateral Surge Media designed several Electronic Direct Mail (EDM) campaigns templates were designed that were used through MailChimp to directly target their client database.
website development
The Sumo Boards website was built on a proprietary CMS platform called Pegboard. Utilising the animation library WOW.js, Surge Media created a slick website, which included an animated sumo slamming the ground, as seen in Sumo Boards' promotional video. To break up the information and enhance viewer engagement, Surge Media included a video featured in the background as the viewer scrolled.
sumoboards.com.au
video
Surge Media's promotional video for Sumo Boards' Jumbo Distribution Boards uses innovative cinematography, editing techniques and motion graphics to effectively showcase their products. The video is also accompanied by an engaging rock soundtrack, which not only resonates with the target audience but also suits the industrial nature of the company and product.