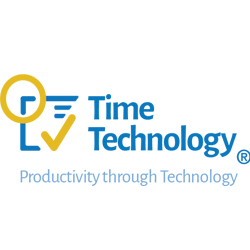 Time Technology is aproductivity training organisation at the forefront of productivity processes,technology, research and the changing business paradigm. Their flagship programTimeSmart helps busy executives and professionals focus on the right work, improve results and reduce working hours.
Sleek, Professional and Productive
Time Technology provides a level of professionalism and quality that needed to be captured in their website design. Surge Media achieved this through the use of dark, serious tones that represent the company's professionalism while also engaging the user. Surge Media was inspired by Microsoft's branding to use sharp lines and rigid forms as a cohesive element throughout the website.
timetechnology.com.au
Make Time work for you
Time Technology was built using a new framework developed by Surge Media's in-house web team. This quick and effective framework allows the client to add an unlimited amount of sections and pages using the 'drag and drop' backend interface while also generating seamless styling and functionality.
timetechnology.com.au
Productivity Through Technology
Surge Media and Time Technology developed this production as a timeless marketing device to introduce the company and Christine Petersen to the Australian market. In collaboration with the client, Surge Media developed all aspects of the project from the script right through to the motion graphics. Director, Ben Trowse created the powerful opening of Christine delivering an engaging presentation at multiple locations– this video opening immediately hooks the viewer and informs them of the company's services.