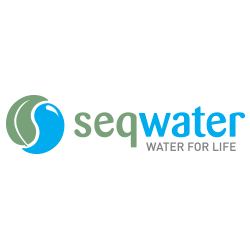 Seqwater is one of Australia's largest water businesses, ensuring a safe, secure and reliable water supply for South East Queensland. They manage more than $10 billion of water supply assets and the natural catchments of the region's major water supply sources.
Surge Media has been collaborating with Seqwater since 2012, producing multiple video projects highlighting their key message of water safety.
'Play It Safe' Day
Surge Media has produced high quality videos of many of Seqwater's events such as: Water For Life community forums, World Fish Migration Day and Weir Safety Day. Surge Media has the pleasure of annually collaborating with Seqwater on their yearly 'Play It Safe' day, held at Wivenhoe Dam. To truly deliver on their message of water safety Surge Media interviewed children, Seqwater Aqua Rangers, QLD Urban Utilities, QLD Police and other present community members. To get a scope of how large the day is, Surge Media used a drone to capture footage from above, flying over the children playing in the water and on the grass. While Play It Safe is a fun day, it still has a serious message to deliver – Surge Media achieved this by using a mix of footage of kids doing the activities intercut with interviews of authoritative figures.
Water For Life Community Forum
Surge Media also captured Seqwater's Water For Life Community Forums, where Seqwater discussed with participants the future of our water. They had the opportunity to vote and present their thoughts on various topics. The video showcases what happened at these forums through overlay footage and interviews with participants. We interviewed participants during and after the forums to investigate how their perception and thoughts changed from the information presented. Motion graphics was also used to enhance the video's production value.
Ekka
Surge Media created a short promotional video for Seqwater to play at their Pavillion at the Ekka.